Hearty Soups and Warm Breads
January 31, 6:00-8:30 PM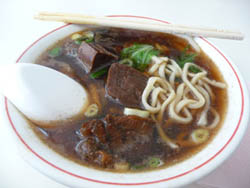 $45
Winter time is soup time…and soup and warm bread from the oven are a winning combo on a chilly evening. Watch, learn, and taste as soupmaster Cindy McKinney prepares a delicious bouillabaisse with zucchini bread, Tuscan bean and pasta soup with focaccia, and broccoli-potato soup with dill and cheddar bread. In addition to great recipes, you will receive tips on meal planning, and tasty flavor combinations, along with general cooking and baking techniques.
The Magic of Slow Cookery
February 7, 6:30-8:30 PM
$45
If you haven't experienced the magic and ease of slow cookery, this evening is designed to inspire and convince you that slow cookers (also known as crock pots) are here to stay! Taste-test Cindy's hearty pot roast Italiano, classic French cassoulet, wild rice and nut stuffed sweet onions, a surprise winter soup, and, to complete the evening, pears poached in Pinot Noir wine. Receive more great recipes, cooking tips, and leave class a true believer.
Hand-Crafted Chocolate Truffles
February 5, 6:00-8:30 PM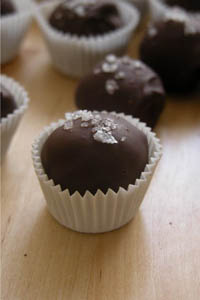 $39
Take the mystery out of truffle-making in this hands-on class that's just in time for Valentine's Day! Instructor Cindy McKinney, a self-proclaimed chocoholic, will lead you through the steps as you create bittersweet Belgian chocolate with Chambord, white chocolate truffles with Grand Marnier, and chai-infused milk chocolate truffles. Bring a box to transport your creations home to share with family and friends.
A Tribute to Mardi Gras!
February 13, 6:00-9:00 PM
$49
Chef Glenn Denkler invites you to "Laissez les bons temps rouler" (Let the good times roll)! In honor of Mardi Gras (Fat Tuesday) and Glenn's passion for Cajun and Creole fare, come celebrate as he prepares authentic dishes including Thibodeaux barbequed shrimp, Low Country Jambalaya with Shirley's Cornbread, and sweet potato pecan pie. Expand your palate, join Glenn's party, and gain new cooking skills to boot!
The French Kitchen
February 16, 6:00-8:30 PM
$45
Spend an evening with Nahla Gholam as she creates for your enjoyment a French-infused Mediterranean "cuisine quotidienne" (the daily meal) that promises to thrill your taste buds. Her menu includes savory winter Au Pistou soup, Poulet au Vin (a favorite French chicken stew), and for dessert--crepes au chocolat. Co-owner of Mediterranean Specialties in Bellingham, Nahla looks forward to sharing her experience and love for French and Mediterranean cuisine.
The Mexican Kitchen: Tamales!
March 12, 6:00-8:30 PM
$45
Tamales are traditionally served in Latin American cultures at special celebrations and gatherings of family and friends--a tradition you will want to begin after experiencing this class! Instructor Ana Cecilia Dominguez Jackson will present a selection of authentic tamales sure to please your palate: Tamales de Puerco en Salsa Roja (red sauce pork tamales), Tamales de Pollo en Mole (chicken tamales with mole sauce) wrapped in banana leaves, Tamales de Elote Blanco de Sonora (Sonora-style white corn tamales), and a dessert Tamale de Dulce filled with pineapple, pecans, and raisins--perfect for the person with a sweet tooth. Take the fear out of tamale-making as you bring this authentic, delicious dish into your very own kitchen.